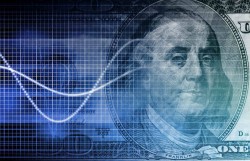 Magal Security Systems (NASDAQ:MAGS) will be posting its quarterly earnings results before the market opens on Wednesday, August 15th.
Magal Security Systems (NASDAQ:MAGS) last issued its quarterly earnings results on Wednesday, May 16th. The industrial products company reported ($0.01) earnings per share for the quarter. Magal Security Systems had a negative return on equity of 3.75% and a negative net margin of 5.03%. The company had revenue of $17.26 million for the quarter.
Shares of NASDAQ MAGS opened at $5.10 on Tuesday. Magal Security Systems has a 1-year low of $4.13 and a 1-year high of $6.48.
Separately,
ValuEngine
raised Magal Security Systems from a "sell" rating to a "hold" rating in a report on Tuesday, May 29th.
Magal Security Systems Company Profile
Magal Security Systems Ltd. develops, manufactures, markets, and sells perimeter intrusion detection sensors, physical barriers, video analytics and video management systems, and cyber security products and systems worldwide. It operates through three segments: Perimeter Products, Turnkey Projects, and Video and Cyber Security.
Featured Story: Average Daily Trade Volume Explained
Receive News & Ratings for Magal Security Systems Daily - Enter your email address below to receive a concise daily summary of the latest news and analysts' ratings for Magal Security Systems and related companies with MarketBeat.com's FREE daily email newsletter.