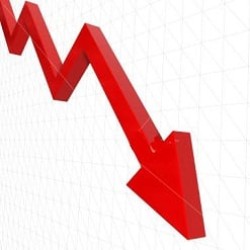 Zacks Investment Research lowered shares of Novume Solutions (NASDAQ:NVMM) from a hold rating to a sell rating in a research note issued to investors on Wednesday.
According to Zacks, "Novume Solutions, Inc. is a holding company of professional services firms. The company focuses on the logistics of procuring highly-specialized human resources and delivering critical definitive knowledge to the right place at the right time. Novume Solutions, Inc. is headquartered in Chantilly, Virginia. "
Separately, Northland Securities assumed coverage on shares of Novume Solutions in a report on Tuesday, July 10th. They set an outperform rating and a $4.75 target price on the stock.
Shares of
NVMM
opened at $1.21 on Wednesday. Novume Solutions has a 1-year low of $1.12 and a 1-year high of $5.50. The company has a quick ratio of 0.93, a current ratio of 0.94 and a debt-to-equity ratio of 0.92.
Novume Solutions Company Profile
Novume Solutions, Inc, through its subsidiaries, provides consulting and technical support services to government contracting market in the United States. It offers market intelligence and opportunity identification, capture and strategic advisory, proposal strategy and development, teaming support, and managed human capital services to assist government contractors.
Recommended Story: Penny Stocks
Get a free copy of the Zacks research report on Novume Solutions (NVMM)
For more information about research offerings from Zacks Investment Research, visit Zacks.com
Receive News & Ratings for Novume Solutions Daily - Enter your email address below to receive a concise daily summary of the latest news and analysts' ratings for Novume Solutions and related companies with MarketBeat.com's FREE daily email newsletter.