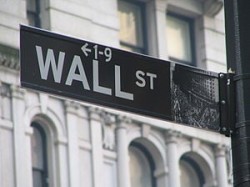 Walker Crips Group plc (LON:WCW) insider Lim Hua Min purchased 34,184 shares of the business's stock in a transaction that occurred on Friday, September 14th. The shares were purchased at an average price of GBX 36 ($0.47) per share, for a total transaction of £12,306.24 ($16,030.01).
Walker Crips Group stock opened at GBX 37 ($0.48) on Friday. Walker Crips Group plc has a fifty-two week low of GBX 36 ($0.47) and a fifty-two week high of GBX 50 ($0.65).
The company also recently declared a dividend, which was paid on Friday, September 14th. Investors of record on Thursday, August 30th were issued a dividend of GBX 1.29 ($0.02) per share. The ex-dividend date of this dividend was Thursday, August 30th. This is a boost from Walker Crips Group's previous dividend of $0.58. This represents a yield of 3.53%.
Walker Crips Group Company Profile
Walker Crips Group plc provides financial services in the United Kingdom. The company operates through two segments, Investment Management and Wealth Management. It offers bespoke discretionary and advisory management services, as well as discretionary fund management; structured investment arrangement and administration services; stockbroking services, including advisory dealing and execution-only services; and alternative investment products and services.
Recommended Story: Is the Dow Jones Industrial Average (DJIA) still relevant?
Receive News & Ratings for Walker Crips Group Daily - Enter your email address below to receive a concise daily summary of the latest news and analysts' ratings for Walker Crips Group and related companies with MarketBeat.com's FREE daily email newsletter.