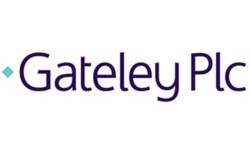 Gateley Holdings PLC (LON:GTLY) insider Nigel Terrence Payne bought 16,819 shares of the stock in a transaction on Monday, October 29th. The shares were purchased at an average price of GBX 148 ($1.93) per share, with a total value of £24,892.12 ($32,525.96).
Shares of LON GTLY opened at GBX 152.20 ($1.99) on Tuesday. Gateley Holdings PLC has a fifty-two week low of GBX 138.40 ($1.81) and a fifty-two week high of GBX 200 ($2.61).
About Gateley
Gateley (Holdings) Plc provides legal advisory services in the United Kingdom, rest of Europe, the Middle East, North and South America, Asia, and internationally. It operates through five segments: Banking and Financial Services; Corporate; Business Services; Employees, Pensions and Benefits; and Property.
Featured Story: What is an Initial Public Offering (IPO)?
Receive News & Ratings for Gateley Daily - Enter your email address below to receive a concise daily summary of the latest news and analysts' ratings for Gateley and related companies with MarketBeat.com's FREE daily email newsletter.