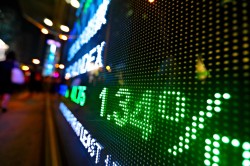 Synex International Inc (TSE:SXI) Director Glenn Stanley Mcdonnell sold 70,000 shares of the business's stock in a transaction on Friday, October 26th. The shares were sold at an average price of C$0.45, for a total transaction of C$31,500.00.
Glenn Stanley Mcdonnell also recently made the following trade(s):
On Thursday, September 13th, Glenn Stanley Mcdonnell sold 15,500 shares of Synex International stock. The shares were sold at an average price of C$0.47, for a total transaction of C$7,285.00.
SXI opened at C$0.45 on Thursday. Synex International Inc has a 1 year low of C$0.44 and a 1 year high of C$0.55.
Synex International Company Profile
Synex International Inc develops, owns, operates, and manages electrical energy plants and related facilities in British Columbia and North America. The company provides consulting engineering services for the control and use of water, as well as related developments requiring civil, water resource, and environmental engineering projects primarily in the fields of hydrology, river engineering, fisheries and environmental assessment, water quality, site development services, water supply, hydro power, wastewater treatment and disposal, flood control, and storm water management projects.
Further Reading: Fiduciary
Receive News & Ratings for Synex International Daily - Enter your email address below to receive a concise daily summary of the latest news and analysts' ratings for Synex International and related companies with MarketBeat.com's FREE daily email newsletter.