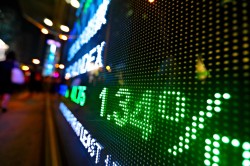 PureBase Corp (OTCMKTS:PUBC) CEO A Scott Dockter acquired 601,000 shares of the firm's stock in a transaction on Monday, July 23rd. The shares were bought at an average cost of $0.13 per share, with a total value of $78,130.00. The acquisition was disclosed in a legal filing with the Securities & Exchange Commission, which can be accessed through this hyperlink.
PUBC opened at $0.15 on Friday. PureBase Corp has a 12 month low of $0.04 and a 12 month high of $0.20.
WARNING: This article was originally reported by Sports Perspectives and is owned by of Sports Perspectives. If you are accessing this article on another publication, it was illegally copied and republished in violation of US & international copyright & trademark law. The original version of this article can be viewed at https://sportsperspectives.com/2018/11/09/a-scott-dockter-buys-601000-shares-of-purebase-corp-pubc-stock.html.
About PureBase
PureBase Corporation, an industrial mineral and natural resource company, provides solutions to the agriculture and construction materials markets. It operates through two divisions, Purebase Agricultural, Inc and Purebase Build "SCM". The company offers Purebase Shade Advantage WP, a natural mineral plant protectant that reduces sunburn damage to plant tissue exposed to UV and infrared radiation; Purebase Soil Advantage, an organic registered granular mineral used to enhance soil water holding capacity, beneficial microbial diversity, and plant nutritional uptake; Purebase Potassium Silicate Sulfate, a potassium silicate sulfate mineral deposit for crops, trees, vines, and turf applications; and Purebase Humate Advantage, a soluable iron leonardite with organic matter, carbon, and fulvic acid content.
Featured Article: Penny Stocks, What You Need To Know
Receive News & Ratings for PureBase Daily - Enter your email address below to receive a concise daily summary of the latest news and analysts' ratings for PureBase and related companies with MarketBeat.com's FREE daily email newsletter.