Bay Banks of Virginia Inc (OTCMKTS:BAYK) CEO Randal R. Greene bought 5,557 shares of the stock in a transaction on Friday, November 2nd. The stock was purchased at an average price of $8.96 per share, for a total transaction of $49,790.72. The transaction was disclosed in a filing with the Securities & Exchange Commission, which can be accessed through this link.
OTCMKTS BAYK opened at $8.95 on Friday. The company has a market capitalization of $118.58 million, a price-to-earnings ratio of 55.94 and a beta of 0.34. Bay Banks of Virginia Inc has a 1 year low of $8.90 and a 1 year high of $10.85. The company has a debt-to-equity ratio of 0.66, a quick ratio of 1.07 and a current ratio of 1.07.
Bay Banks of Virginia (OTCMKTS:BAYK) last issued its quarterly earnings results on Tuesday, October 30th. The financial services provider reported $0.08 EPS for the quarter, topping the Zacks' consensus estimate of $0.06 by $0.02. The firm had revenue of $9.27 million for the quarter, compared to analyst estimates of $9.84 million. Bay Banks of Virginia had a net margin of 2.21% and a return on equity of 2.43%. As a group, research analysts forecast that Bay Banks of Virginia Inc will post 0.39 EPS for the current fiscal year.
Separately,
Zacks Investment Research
cut shares of Bay Banks of Virginia from a "buy" rating to a "hold" rating in a research note on Tuesday, July 17th.
COPYRIGHT VIOLATION NOTICE: This piece was originally published by Sports Perspectives and is the property of of Sports Perspectives. If you are reading this piece on another publication, it was copied illegally and republished in violation of U.S. & international copyright & trademark laws. The correct version of this piece can be viewed at https://sportsperspectives.com/2018/11/09/bay-banks-of-virginia-inc-bayk-ceo-acquires-49790-72-in-stock.html.
About Bay Banks of Virginia
Bay Banks of Virginia, Inc, through its subsidiaries, provides various banking products and services to businesses, professionals, and consumers in Virginia. The company accepts checking accounts, savings accounts, money market accounts, cash management accounts, certificates of deposit, and individual retirement accounts.
Featured Article: Are analyst ratings accurate?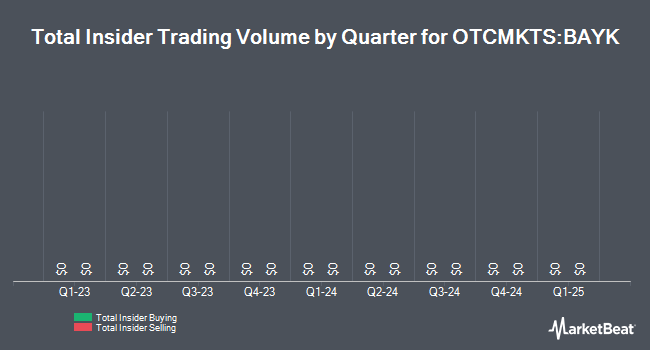 Receive News & Ratings for Bay Banks of Virginia Daily - Enter your email address below to receive a concise daily summary of the latest news and analysts' ratings for Bay Banks of Virginia and related companies with MarketBeat.com's FREE daily email newsletter.