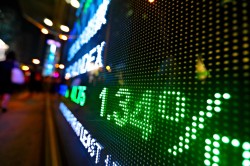 BlackRock Inc. grew its holdings in shares of Trinity Place Holdings Inc (NYSEAMERICAN:TPHS) by 6.8% during the second quarter, according to its most recent Form 13F filing with the Securities and Exchange Commission (SEC). The firm owned 909,206 shares of the company's stock after purchasing an additional 58,096 shares during the period. BlackRock Inc.'s holdings in Trinity Place were worth $5,956,000 as of its most recent SEC filing.
In other news, insider Mfp Partners Lp bought 13,053 shares of the business's stock in a transaction that occurred on Wednesday, October 24th. The shares were purchased at an average cost of $5.74 per share, for a total transaction of $74,924.22. The acquisition was disclosed in a filing with the Securities & Exchange Commission, which is accessible through the SEC website. Insiders have purchased 34,744 shares of company stock worth $205,769 over the last 90 days.
TPHS stock opened at $5.17 on Friday. Trinity Place Holdings Inc has a fifty-two week low of $5.07 and a fifty-two week high of $7.59.
Trinity Place (NYSEAMERICAN:TPHS) last released its earnings results on Wednesday, August 8th. The company reported ($0.06) earnings per share for the quarter. The company had revenue of $0.67 million for the quarter.
WARNING: "BlackRock Inc. Acquires 58,096 Shares of Trinity Place Holdings Inc (TPHS)" was published by Sports Perspectives and is the sole property of of Sports Perspectives. If you are viewing this article on another website, it was illegally stolen and reposted in violation of US & international copyright law. The legal version of this article can be viewed at https://sportsperspectives.com/2018/11/09/blackrock-inc-acquires-58096-shares-of-trinity-place-holdings-inc-tphs.html.
Trinity Place Company Profile
Trinity Place Holdings Inc, a real estate holding, investment, and asset management company, primarily acquires, invests in, owns, manages, develops or redevelops, and sells real estate assets and/or real estate related securities in the United States. The company's principal asset is located at 77 Greenwich Street in Lower Manhattan.
See Also: Momentum Indicator: Relative Strength Index
Want to see what other hedge funds are holding TPHS? Visit HoldingsChannel.com to get the latest 13F filings and insider trades for Trinity Place Holdings Inc (NYSEAMERICAN:TPHS).
Receive News & Ratings for Trinity Place Daily - Enter your email address below to receive a concise daily summary of the latest news and analysts' ratings for Trinity Place and related companies with MarketBeat.com's FREE daily email newsletter.